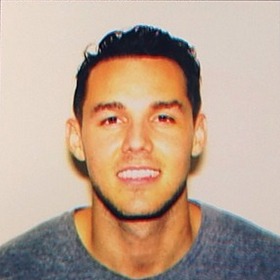 Hi, I'm Brennan Erbeznik. Welcome to my profile!
Brennan Erbeznik's Bio:
Brennan Erbeznik is a hungry, young filmmaker from Los Angeles, California with a highly focused and specific vision to write, direct and produce emotional stories in a variety of different mediums. While studying Economics and playing football at Villanova University he worked on multiple television shows and feature films. Prior to graduating, he also created Toy Gun Entertainment with Matthew Wizan where they both worked to create a solid body of work including commercials, music videos, documentaries and shorts. He is intensely spirited about any new opportunity to attack a challenge and thrives in pressure situations. Even more so, he is extremely dedicated to growing as a storyteller, whether it be learning new techniques or seeking out new stories.
Brennan Erbeznik's Experience:
Filmmaker at Pack Media Group, LLC.

May 2013 - June 2014

www.packmediagroup.com

Production Assistant at Intuitive Entertainment

June 2012 - July 2012

Provided assistance with the production of the reality TV show, Millionaire Matchmaker. Responsible for multiple on set duties.

Summer Intern at Pep Boys

June 2012 - July 2012

Engaged with senior real estate counsel on estate leases. Reviewed and revised multiple land leases.

Creative Director at Toy Gun Entertainment

June 2014

www.toygunentertainment.com
Brennan Erbeznik's Education:
Villanova University

2009 – 2013

Bachelor of Arts (B.A.)

Santa Monica High School

2006 – 2009
Brennan Erbeznik's Interests & Activities:
Neuroscience, Virtual Reality, Internet Marketing, Programming, Artificial Intelligence, Genomics, Sustainable Energy